University of Chichester
The University's new cutting-edge Engineering and Digital Technology Park caters for students studying science, technology, engineering and mathematics, adding to faculties already based in the town such as the Business School, teacher training and Performing Arts. The £36 million Tech Park will "put a little STEAM behind STEM"; by bringing together science, technology, engineering, arts, and mathematics courses on one state-of-the-art site, graduates will have enterprise skills, creativity, technical knowledge and be equipped to enter the graduate workforce. The new buildings opened in 2018 and bring an additional 1,500 students to the town by 2021, many living in new student accommodation. These students will graduate with professional accreditations as well as practical industry experience. The University of Chichester Engineering and Digital Technology Park will provide 5,900 sqm of academic accommodation, up to 1,000 sqm of facilities accessible to business and the community, and 160 new jobs, and will be the catalyst for economic growth, delivering an estimated £176 million into the local and regional economy by 2023/24.
Butlin's Bognor Regis Resort
Butlin's is currently building a new £38m world class leisure and splash pool on their seafront site. This is a further significant investment by Bourne Leisure on top of the £76m already invested on this site, and demonstrates the confidence of the company to invest in Bognor Regis. The new Art Deco-styled indoor pool and lido will have slides, rides, wave pool and an outdoor rapid river ride, and ancillary facilities have been designed with input from Mumsnet to ensure they work well for parents. The new splash pool which will open in 2019 has been described as 'the best in the country'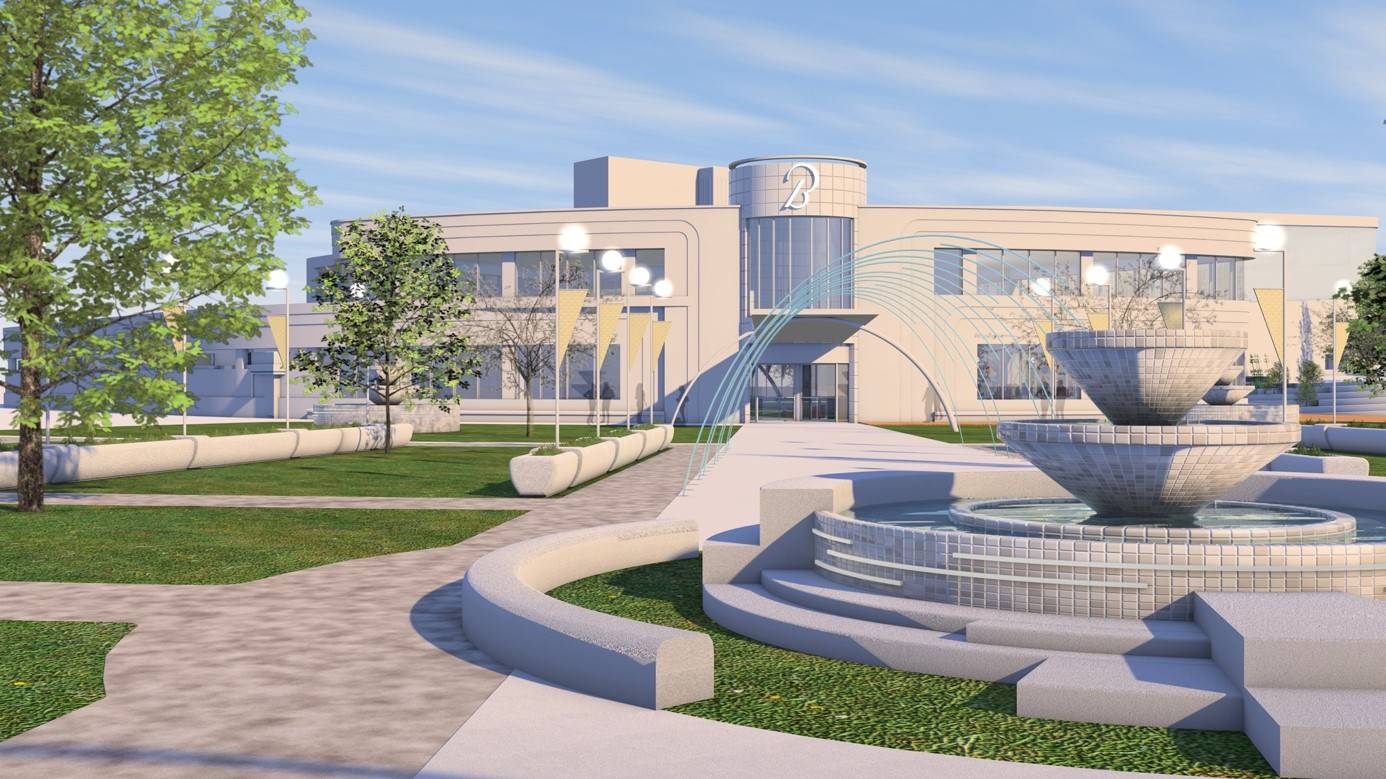 Gardens by the Sea: Pavilion Park
This development includes a new urban activity park, Pavilion Park delivering car parking spaces within a park setting. Arun District Council has approved £3.3m funding to deliver the new Pavilion Park and car parking, and the new park will provide a variety of activities for all the family, with new play areas including water play, adult gym and a market square for events, games and watching the world go by. There will also be a performance area, new café/restaurant, pop-up pitches for businesses, and lots of new seating and planting. In the future a major residential development on the western edge of the site will be marketed, possibly incorporating student accommodation, with ground floor retail and cafe/restaurants .
Gardens by the Sea: Winter Gardens at the Regis Centre
Arun District Council is taking forward ambitious plans to transform this site on Bognor Regis seafront. The plans include a 3,000sqm Winter Gardens with horticultural displays, cafe and gallery space, and a new theatre/cultural hub, creating an all-weather destination to attract all year round visitors which is fundamental to the concept plans. The bold and innovative proposals will unlock the full potential of Bognor Regis, and with over other major investments in place locally, the time is now right to take this project forward. As the renaissance of Bognor Regis gathers pace, this iconic seafront site could also accommodate a hotel/restaurant, a raised boardwalk seating area around the retail and restaurants to improve views of the sea and possibly a roof garden/performance space above the new theatre. There will also be high quality residential accommodation overlooking the sea with improved landscaping and a pedestrian-friendly environment, and stronger connectivity between the town centre and the seafront.
Creative Digital Hub and Railway Station Improvements
Bognor Regis railway station has recently benefitted from a £2m refurbishment which has transformed the Grade II listed building, emphasising its elegant heritage features while improving facilities for passengers. Plans for a new £1m creative digital hub called The_Track at the railway station are progressing, with a planned opening in 2019. Led by West Sussex County Council, the project has been developed with the support of HemingwayDesign in consultation with local creative and digital businesses, and it is closely linked to the development of the University of Chichester's Tech Park expansion at its Bognor Regis campus. The large Booking Hall spaces at the station are being converted into a shared and collaborative workspace where businesses and freelancers can work, share ideas and access business support and training. The hub will provide space for up to 150 workers, with up to 200 businesses being supported through networking and skills activities
Picturedrome Cinema
This graceful Grade II listed building was converted into a cinema in 1919 and is still popular with both local residents and visitors, offering a thoroughly modern cinematic experience in unique heritage surroundings. Bognor Regis Town Council purchased the property in 2010 and, along with the private tenant, has since been investing in the improvement and restoration of the building and its facilities. The recently completed £1m extension to house a large new 114 seater fourth screen has expanded the capacity of the cinema.
Saltbox
As one of the key sites within Enterprise Bognor Regis, Saltbox has secured planning consent for a £34m business park, offering over 30,000 sqm of new floor space and the potential to create up to 1,000 new jobs for the area. Development of the first phase is already underway and includes a storage and distribution warehouse and offices for Warburtons together with fuel island, car parking and access roads. Phase two is expected to provide an 80-bedroom hotel, 540sqm pub and restaurant, two drive-thru restaurants, an 870 sqm gym and a large number of employment units to encourage businesses to relocate.
Enterprise Bognor Regis
Enterprise Bognor Regis is the premier commercial development site in Coastal West Sussex. This 70 hectare mostly greenfield strategic employment site is located on the northern edge of Bognor Regis, and comprises four adjoining sites: Oldlands Farm, Saltbox, the former LEC Airfield and Rowan Park. All benefit from proximity to the new relief road which provides good links to the main trunk roads, with utility services in close proximity. All the studies, surveys and appraisals required for a Local Development Order have been undertaken, thus derisking the planning process for developers. The sites can support a mix of employment and business uses such as advanced manufacturing, light industrial, warehousing, offices and small business/studio units. Enterprise Bognor Regis will provide 108,500 sqm of employment space, bringing up to 4,000 jobs to the town when fully developed.
Oldlands Farm is already home to Rolls Royce, and planning has been granted to develop the rest of the site. Saltbox has recently been granted planning approval, and offers many options to businesses looking to locate here. Rowan Park is Arun District Council owned, and currently used as a caravan site which will be reprovisioned elsewhere to release this site for development. The LEC Airfield site is currently being used as a Gliding Club base, and will require an access road to fulfil the potential of the site, so is likely to come forward more slowly.